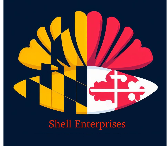 Translation and Interpreting Services
Immigration is a complicated process requiring certified translations. Shell Enterprises can help you with your document translation needs. Our translators can translate and certify documents from any language.
In the United States, Shell Enterprises can help you obtain an ITIN from the IRS for paying taxes
In Maryland, Shell Enterprises can provide the Maryland MVA training required to obtain your drivers license.
Shell Enterprises is an authorized shipping agent for DHL
Making Immigration Easier
...regardless where you are we can help
Shell Enterprises
1818 Pot Spring Road, Suite 18
Timonium, Maryland 21093
(410) 882-8721
© 2015 by, Larysa Shell
Translation and Interpreting Specialist.