Translation and Interpreting Services
Established in 2002 by Larysa Shell, Shell Enterprises is an independent business providing translation and interpreting services. Over the years we have grown from a small business serving Maryland, to a larger organization serving the World. We not only offer translation and interpreting services, but we offer certification services, shipping services, IRS/ITIN services and driver training services. We translate all languages.
We understand the difficulties of immigration. That is why we do what we do – and we do it well.
When it comes to your immigration documentation, Shell Enterprises is the team to call on.
Shell Enterprises has learned the simpler the better, when it comes to immigration and documentation. Our business has implemented technologies that allow us to serve the global market. Regardless where you are we can help.
Send us your documents electronically, by mail, or deliver in person.
We will translate, certify and send them back electronically, by mail, or delivery in person.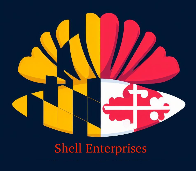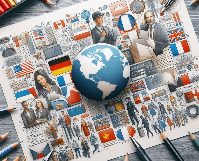 Translations-24-7.com operating under Shell Enterprises is a privately owned company operated by Larysa Shell in Towson, Maryland. Larysa is a native Russian and Ukrainian speaker with fluency in English. Larysa is an official certified interpreter / translator with a M.S. in Human Resource Developement and a Bachelor degree in International Business from U.S. Universities.
Larysa has been in the business of translating and interpreting since 1999 and have been serving the Baltimore/Washington metro area since 2002. She is a member of the ATA (membership #237934), NCATA (membership #59-2015), and NAJIT (membership #6895). Her high professional standard and exceptional customer service is our leading force that provides stable growth for over the last decade.
Our global staff includes translators and interpretors for all major languages. No job is too small or to big, too difficult or too technical for us. We can handle any kind of translation job in the shortest period of time with exceptional quality and with best prices ever!